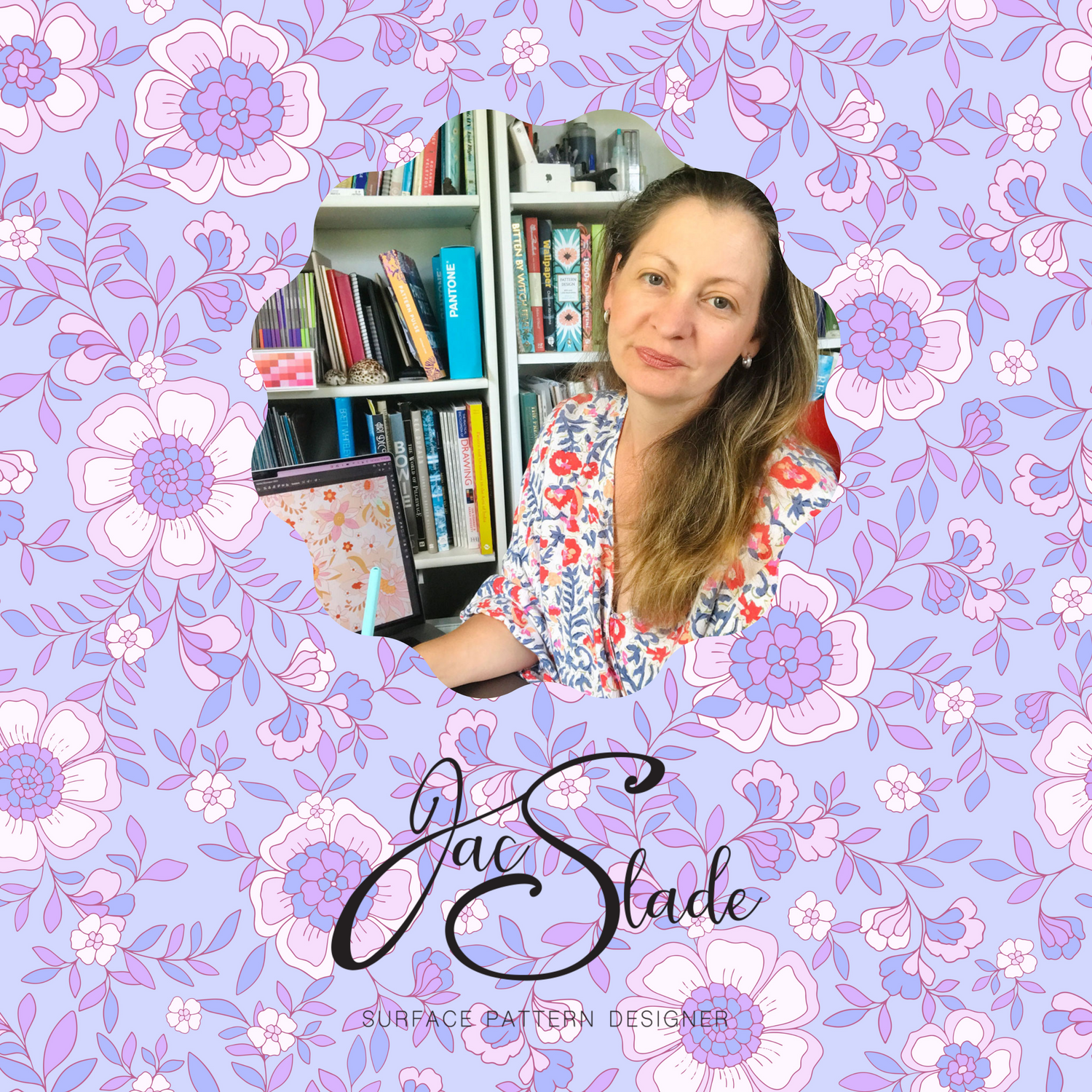 Jac Slade
I'm Jacqui, a Surface Pattern Designer from the beautiful Central Coast near Sydney Australia. My work has been described as bright, bold and sophisticated with a modern vintage vibe. I love sketching flowers, birds, and animals and turning them into bright, bold and fun surface designs that enliven your day. I'm totally obsessed with vintage designs, wallpaper, textiles and all things floral. Most days you'll find me in my home studio, cup of tea in hand, designing and illustrating.
Shop Designs
Deer Fiorella
My name is Kristianne and I live on one of the majestic riverbanks of the Byron Bay Hinterland, with my husband and our three nature-loving boys. I love to create pretty watercolour designs for creatives. My work is whimsical, painterly and sophisticated. I am a traditional watercolour artist and sometimes like to indulge in digital design. My designs are created for kids products like; clothing and accessories. A warm cup of tea some essential oils and a good track or podcast playing and i'm in creative mode.
Shop Designs
Eva Catharina
I am Eva Catharina, a European fine artist & fabric print designer. From my studio in Bruges, the most beautiful and authentic city of Belgium, I make many hand painted sketches. And of the most beautiful ones, I then create digital fabric prints. As a mom of 3 daughters, my designs have a very feminine, sophisticated and sensitive character.  I often work with soft colours, which brings a slight vintage vibe to my prints. Inspired by the flower garden and greenhouse, previous travels, nature & city walks. I love to design beautiful fabric so I can't wait to see your creations passing by. 
Shop Designs