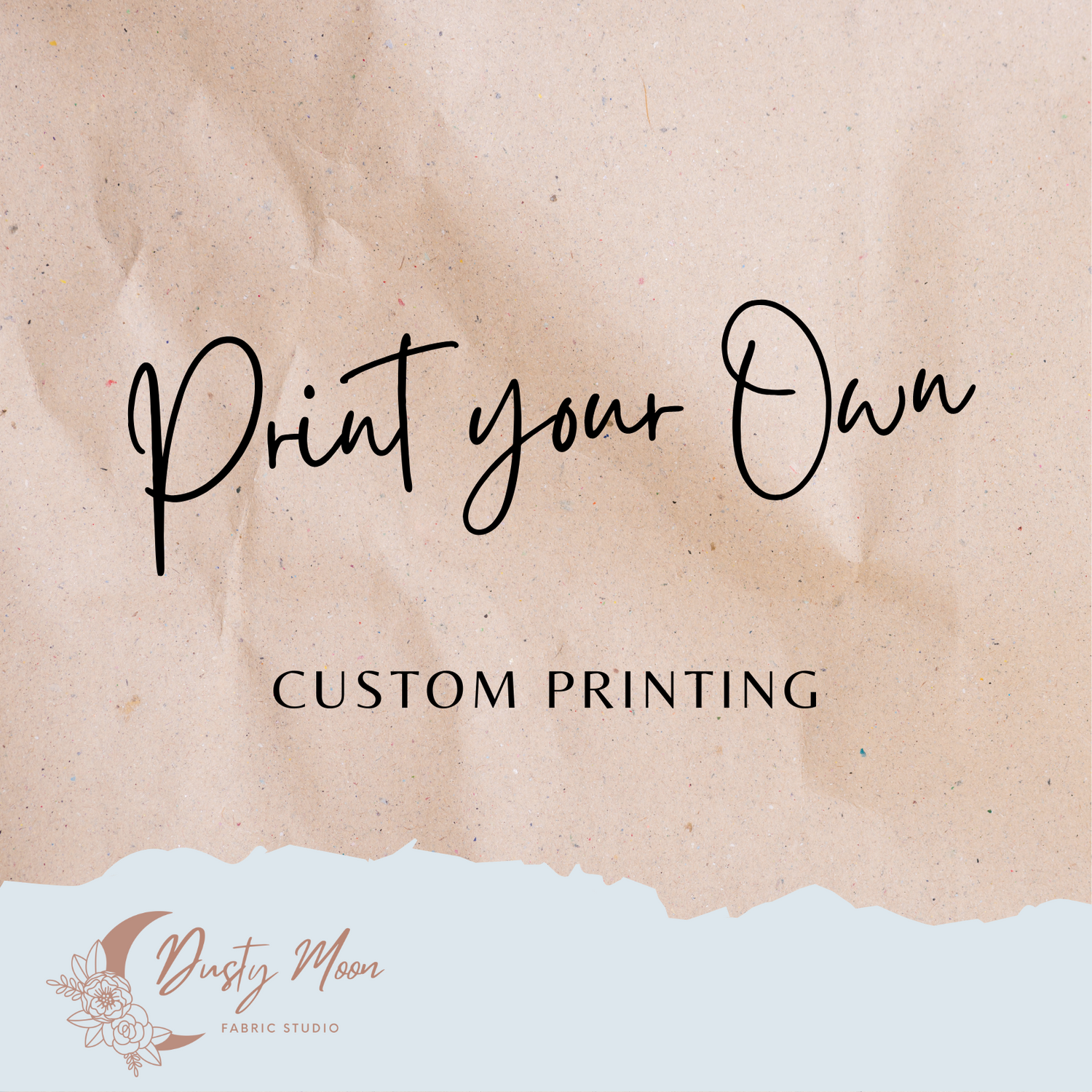 Custom Printing
Get your designs printed!
We are happy to offer a custom printing option to our customers. This option will be available for submissions during our monthly Pre-Order runs, check out Digital Print Pre-Order section for dates otherwise contact us.
MOQ is 1m and we require a seamless pattern file that is a minimum 300DPI and your desired scale for the print. If you are unsure about this, don't hesitate to contact us. Once you have submitted your order we'll provide a link to our cloud drive where you can upload your file/s. We'll then send you a print confirmation to approve the qty, fabric base, scale.
Order Now